"Success is stumbling from failure to failure with no loss of enthusiasm."  – Winston Churchill
.
Greg was always naturally curious.
As a boy, he would tinker in his father's workshop, often taking things apart just to see how they worked (much to the annoyance of Dad).  He would take various things from the shop and piece them together, hoping to make something new – something that was his.  In science class, students were paired up to make model rockets.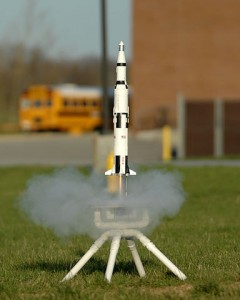 Everyone was given the same materials and a solid rocket engine.  On "launch" day, the model rockets were ignited on the football field.  All the rockets hurtled skyward for several hundred feet before the fuel was exhausted and they floated back to earth.  Except for one.  Greg and his lab partner's rocket whistled out of sight – never to be seen again.  When quizzed about what he did, Greg just shrugged his shoulders and said, "I just changed a few things that I thought could make it go higher.  I guess it worked."