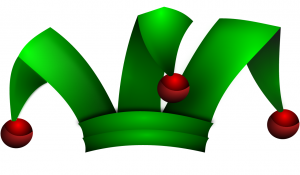 When was the last time that you or someone on your team proposed a crazy, unique, absurd, outlandish, or otherwise unconventional idea?  Has this ever happened?  What kind of reception did the innovative idea (and the person who proposed it) receive?
William Barnett, Professor of Business Leadership, Strategy, and Organizations at Stanford, discussed this topic as part of a recent webinar.  He described a "thought experiment" that helps us to consider what happens when someone comes up with a novel idea.  This concept aligns with the notion of how the fear of failure can influence whether innovative ideas are surfaced.
Barnett asked the hypothetical question, "When you have a good idea, does everybody have to agree with that idea for it to be correct?"  (Most people would say, "No").
Barnett then asked, "When we have an innovative idea, what is often the first thing we do?  We ask others, 'What do you think?'  "If the people we ask don't like our innovative idea, what do we do then?  We often ask someone else.  Basically, we are looking for affirmation that the idea that we have is a good one."
Barnett used a simple matrix to walk through the thought process on two dimensions. The first dimension is "right vs wrong."
He explained that when we have an idea that's innovative, we could be "right" (it really is an idea that will work) or we could be "wrong" (it will fail or not work).  When we just have the raw idea, we cannot predict what the outcome will be.  He also noted that the more interesting the idea, the less we know whether it will ultimately be right or wrong.  In fact, he claims that if we have enough information to know whether the idea is right or wrong, then the idea is not really that innovative.
The second dimension is whether we have consensus or not.
Barnett explained that we can observe immediately whether people agree with us on the innovative idea.  If we ask others and they agree with us, then we have a consensus.  If there is debate, then it is a non-consensus.
Barnett then challenged the webinar participants to imagine that you have an idea and that it turns out you are right (it works).  He asked, "Where would you rather be if you are right?" Answer: We would want to be in the "non-consensus" block – because, if you are right about your innovative idea, and people say it can't be done, in the end you will own all of the intellectual property. You may even look like a Genius.  If everyone agreed with us (consensus), that would be OK. But this situation would not be as profitable as being right with a non-consensus view.
But…what if we are wrong?  "Where would you want to be then?"  Barnett concluded that if you are wrong, you just don't want to be alone.  In this case, everyone agreed in advance that it was a good idea; if it doesn't work, then many other people incorrectly predicted success along with you.  On the other hand, nobody wants to be in the "non-consensus / wrong" box.  This is where the Fool resides! (Everybody told you it wouldn't work and you tried it anyway.  Then it failed as predicted by the crowd).
Using this framework, you can see why many times people may have innovative ideas, but they are afraid to come forward. Instead, they will tend toward "consensus" thinking, even though they may have brilliant ideas.  This is why Barnett states that "the big problem we face when managing innovation is that the fear of being a fool is much greater than the hope of being a genius."
The question for leaders is, "Have you created an environment where it is safe for people to risk being a Fool?"  If the answer is "No," then you are unlikely to hear the innovative ideas that are potentially Genius.
As discussed in a previous post, it is helpful to assess your organization's openness for risk-taking, with the goal of learning and continuous improvement.  Too often, we will find that as leaders we are not making it safe for people to make mistakes or to fail.  And thus, we never hear about or see the real creative side of our employees.
References
William Barnett, Thomas M. Siebel Professor of Business Leadership, Strategy, and Organizations. "Leading Innovation by Design" webinar. Stanford Graduate School of Business – Office of Executive Education.  May 7, 2014.
http://openclipart.org/image/800px/svg_to_png/170737/Jester_Hat_by_Merlin2525.png