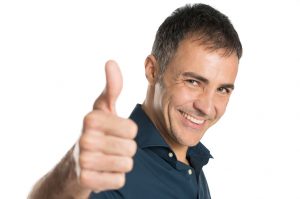 Most people understand that providing positive reinforcement is a proven way to encourage a desired behavior. But perhaps we don't fully appreciate how powerful the simple act of acknowledging someone's effort impacts their willingness to work – and therefore their productivity.  A fascinating study sheds light on the connection between acknowledgment and intrinsic motivation.
Researchers conducted an experiment to determine if simply acknowledging a person's effort could increase their motivation to perform more work1.  The results may cause you to reconsider how you interact with others for whom you provide leadership or direction.
The experiment was set up as follows:
A stack of papers was created where letters of the alphabet were placed in random order on each sheet of paper.  Participants were given a single sheet and instructed to find all the pairs of identical letters that were next to each other.
When the first paper was completed, they were paid 55 cents.  The participant was then asked if they wanted to complete the same assignment (finding adjacent pairs of letters) on another sheet of paper for 5 cents less.  This process continued until the participant declined to do any more work. There were three conditions set up in this experiment. Each is described below. Continue Reading