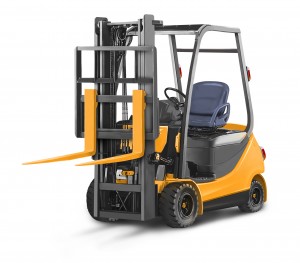 One of my summer jobs was working at a busy warehouse, filling wooden pallets with various orders of canned fruit or juice products. Forklifts then loaded the pallets on a trailer for shipping.
I remember the day I filled out the employment application.  The job was on second shift.  It was hard to find anyone who wanted to work these hours, so I was hired.  The woman from human resources asked me if I could start working the same night.  I showed up 30 minutes before my shift for orientation.  While I don't recall everything that was said, the supervisor's safety expectations were memorable.  The speech from Lyle went something like this:
"Most of these guys have been working here for more than 15 years.  So ask them anything you want to know.  The work isn't that hard, but you can expect to get a few minor injuries before the summer is over.  Nothing serious – maybe a gash from a box cutter or a sore toe from a case that is dropped accidentally. No open-toed shoes, by the way.  There's a first aid kit in the break room.  If you need something more than a bandage or ointment, come see me.  Now look, the number one thing you need to remember is that those guys running the forklifts are moving fast.  The sooner we get these trucks loaded, the more time we all have at the end of the shift to relax.  So stay clear of them at all times. They have the right-of-way in the aisles.  Any questions?"
What questions would an 18-year-old ask?  I had none.