"Do one thing every day that scares you."   ―     Eleanor Roosevelt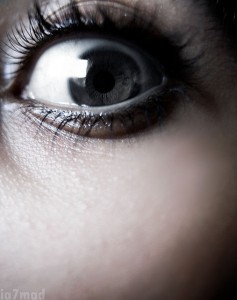 All of us have a fear of some kind.  It is only a matter of what causes our fear and to what degree we are affected.  We are acutely aware of the presence of these fears in our lives.  As leaders, we should also be mindful of potential fears as we encourage others to engage in learning, self-discovery, and continuous improvement.  The following story brought this to life for me.
I was working with a group and helping them to learn how to use a structured approach for leading a project team.  One of the elements of using this specific approach (Rapid Action) is that the team leader and all the team members take turns reading aloud a script that walks them through the process.  While unorthodox, it has proven to be a very effective method for getting everyone engaged and in using basic project management techniques.  As the three-day workshop was winding down, one of the participants came forward and wanted to speak with me privately.
Clarence was an operator who had signed up for the class with the intent of using this method to work on a problem with a small team.  I had noticed that he was not participating in the class exercises and I wanted to speak to him about this anyway.  His body language clearly indicated that he was uncomfortable.  I soon learned why Clarence was not engaged.  It was fear.  As he spoke, his words came out in halting phrases…
"I just…just wanted to let…you know that…I really…really want to do this…but…but…I have problems with…with reading…in front of people…and…and…I'm not sure…that…that I can do this," Clarence stuttered.