C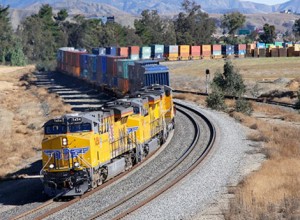 hange is hard.  Leading others through change can be a daunting
challenge.  However, if leaders understand and apply some basic principles, even large organizations can be re-aligned and move in a different direction.
I was thinking about this as I watched a video about operating a large rail yard.  I noticed that when an engine hooked up to a long train of cars, the engineer did not simply pull forward after it was coupled.  Instead, he backed up first.  Then, he slowly accelerated forward.  By backing up, the couplings between each rail car were compressed.  As a result, when the engine started forward, there was a small amount of slack in the couplings between each car.  When the engine started moving forward it was pulling (for an instant) just one car – then two cars, then three cars, and so on.
By following this procedure, the engine was able to eventually pull several hundred cars.  If the engineer did not back up first, he would have to pull all the cars at the same time.  The total weight of a long train would cause even the strongest engine to lose traction and spin its wheels.
This is a wonderful metaphor for leading change. Continue Reading