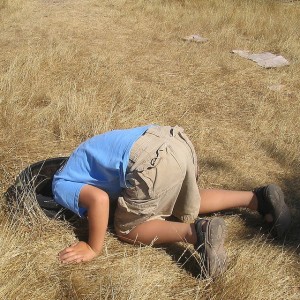 What are you curious about?  Do you have a hobby or avocation that captures your interest?  Is there an activity where you willingly devote many hours of your time without any kind of extrinsic reward or compensation?  Most of us can think of something that meets one of these criteria.
We know from experience that we find it easier to learn when the topic is something about which we have a curiosity. Avid hunters can go into great detail about their firearms, ammunition, and strategies for tracking game.  Imagine if we sent one of these hunters to a seminar to learn the latest information about these topics – and then quizzed them on what they learned.  We would be astonished at what they remembered.
Likewise, we could do the same thing with a baseball enthusiast. This person would relish the opportunity to further their understanding of the game at a convention where like-minded fans are gathered.  Their retention of new baseball-related knowledge would be equally impressive.
But what if we sent the hunter to the baseball convention and the baseball fan(atic) to an outdoor show?  We could predict that their respective recalls of any new information would be significantly less.  Why?  In this case, neither individual is intrinsically motivated to learn. (They are not excited to learn just for the sake of learning). Continue Reading