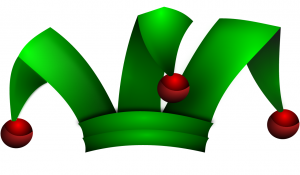 When was the last time that you or someone on your team proposed a crazy, unique, absurd, outlandish, or otherwise unconventional idea?  Has this ever happened?  What kind of reception did the innovative idea (and the person who proposed it) receive?
William Barnett, Professor of Business Leadership, Strategy, and Organizations at Stanford, discussed this topic as part of a recent webinar.  He described a "thought experiment" that helps us to consider what happens when someone comes up with a novel idea.  This concept aligns with the notion of how the fear of failure can influence whether innovative ideas are surfaced.
Barnett asked the hypothetical question, "When you have a good idea, does everybody have to agree with that idea for it to be correct?"  (Most people would say, "No").
Barnett then asked, "When we have an innovative idea, what is often the first thing we do?  We ask others, 'What do you think?'  "If the people we ask don't like our innovative idea, what do we do then?  We often ask someone else.  Basically, we are looking for affirmation that the idea that we have is a good one."